E-Z BALE DOLLY SADDLE CART MADE IN THE USA
TACK DOLLY               REGULAR DOLLY            HAY DOLLY
Available in SINGLE, DOUBLE, and the NEW side by side TRIPLE
E-Z BALE DOLLY SADDLE CART
MADE IN U.S.A.—- AND HANDCRAFTED FOR HORSEMEN BY HORSEMEN
J/S Manufacturing was established in 1997 and were the first in designing an all in one unit that would carry:
saddles, bridles, haul water, haul hay; and folds for easy carry and storage.
THIS PORTABLE SADDLE RACK DOLLY IS UNIQUE AND ONE OF A KIND.
See How it Works!

Our Triple Saddle Cart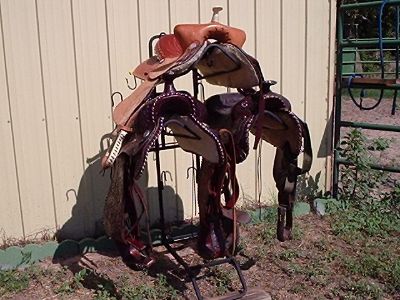 If you are not familiar with our company and your first contact with us is online: We would be pleased to hear from you! Please let us know what your needs and questions are, we will be more than happy to help. Contact
Patented and Copyrighted 2004 – J/S Manufacturing 1 580 227 4102

What Else can I do with my Dolly?